Has anyone else noticed, some of us are tired?
A different kind of tired.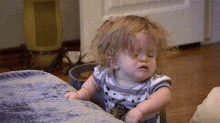 Yes, we have stress. Yes, some of us are struggling. The holidays can add a layer of busyness, and it's darker longer so that literally impacts your energy level, but it's just a different kind of tired I've been hearing about lately.
Over the last several weeks I've had conversations with all sorts of people going through all sorts of things but there is this undercurrent, a layer of just being tired.
All living things require energy. We are living beings. Everything we do uses energy. It may be one calorie or one thousand, it may be one thought or one million, but all the things we do require energy. Which has me reminding myself…
We are almost 10 months into a season of life that has our heads spinning. Plans change constantly. Opinions swirl around us daily. We want to be informed, we want to make good decisions, but information is all over the place. One family member feels "this way" another feels "that way" and we have been navigating these seas for months on end. Sifting through information, pivoting like crazy, caring for others, caring for yourself – all this requires energy. And doing this during a pandemic would be enough to make us tired, but add racial justice and political tension too. Now toss in your "normal" life.
Does anyone use one of those balance board thingies?
Some are like discs, others are like a skateboard with curved edges and no wheels. Obviously, given I have no clue what I'm referencing, I don't have one, but for some reason I keep picturing these things when I think about our current season.
It's like we are balancing on one of these boards, which seems simple enough in itself. I imagine it works your legs, your core. (I'm tired thinking about it.) Lean a little this way, lean a little that way, the goal is to stay balanced and steady or attempt certain moves while balanced, right? When I think about the kind of "tired" I'm talking about, I picture us on these boards for almost a year. "This is safe." "This is not safe." "Don't talk politics." "Use your voice."
For many of us this "work-out" is usually done with others; we have church groups or close circles of friends and family that help support us, or at least give us pause from our balancing act. We had routines that kept us steady. We had travel plans that kept us hopeful. And lots of those things have changed.
In a conversation just this week someone was talking me through their thought process to stay grateful, to see the bright side, but we discussed that even healthy, important, valuable mental gymnastics like that requires energy.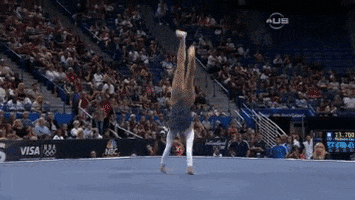 I've thought on verses like Matthew 11:28 "Come to me, all you who are weary and burdened, and I will give you rest." or the ever popular, "Even youths grow tired and weary, and young men stumble and fall; but those who hope in the Lord will renew their strength." – Isaiah 40. These are great verses, and there are lots more like them, but as I listened to people I just kept thinking…yes, we need rest, yes, we need energy, yes, we need to rely outside our own strength, but really, we need grace.
People are tired. They need grace. If you're tired. You need grace.
The changing and pivoting and opinioning (words by Jenn) might not ease up any time soon. I realize for certain personalities (mine included) "grace" can feel like an excuse or a means to avoid reality, or a way to condone poor choices. I get it. We can debate the nature of grace later. For now, let's use what little energy some of us have left, to give just a little more grace to those around us. They are tired. And, it is Christmas…"The Word became flesh and made his dwelling among us. We have seen his glory, the glory of the one and only Son, who came from the Father, full of grace." (John 1:14)