Recently I have felt a little overwhelmed. Not "too much to do" overwhelmed, but more, "too much I want to do." At the same time I've also had these conversations lately where I've been asked "what do you want to do," or "what are you passionate about," or "what are you good at." I feel like generally I say, "No," well, but the problem is I'm not wanting to say no to so many of the things. As a result, I've been putting myself in positions where I end up not giving my best.
Running on the treadmill (please do not get the impression I actually do this as often as I should, or that what I was doing would actually qualify as true running.) and I was mentally tallying all the things I needed to get done that day, then all the things for that week, and then the stuff ahead of me for the month and then I felt a reminder:
"You can't do it all, and do any of it well."
Ever heard the riddle, "What weighs more, a ton of feathers or a ton of bricks?" The answer is, "They both weigh a ton." The riddle never asks about how many of each individual item weighs more. Enough feathers can easily match a certain number of bricks. I was reading about this riddle, looking at density, mass, volume.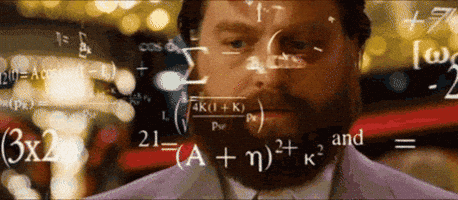 (It got too math-ey so I got lost.)
Allow me to proof-text here for a moment (using out-of-context quotes from a document to establish an in-context thought.):
In 1 Corinthians 10 Paul proposes, "I have the right to do anything," you say—but not everything is beneficial. "I have the right to do anything"—but not everything is constructive."
Capacity is real. Not all invested energy will yield the same return. And the motives behind our yes or no reveal a ton. We can rationalize so well when it comes to adding things to our plate, or on the flip side, become too overprotective of our time. We can do, and not do, so many things, but finding what is beneficial, what will be constructive requires a different level of examination and intentionality.
So that's where I am. I'm can't do it all and do any of it well. I'm trying to figure out, for this next season, what will be the beneficial-constructive-done-well-portion for me.
Let me ask, if you could pick one thing, only one thing you think I should use my time and energy toward, what would it be?
Then, if you were to ask me the same question of you, what do you predict I might say?
"You can't do it all, and do any of it well."